Design department//
Integrated design department
All studies are delivered with detailed calculation notes
Overview and calculations use abacus resulting of more than 60 years of experience and computing
Control and complete independence concerning the choice of different types of protection against corrosion
(depending of temperature, of environment, moving speed of rod, the frequency, …)
entrusted to specialist partners under the control of the Design department.
Adaptation to customer needs:
On dimension specifications
Adaptation of the various components to the use temperatures
The studies are conducted according to customers objectives in terms of performance, fatigue life, moving speed, etc.
Capacity to manufacture hydraulic cylinders so-called "standards" in compliance with the ISO standards.
Complete delivery file for each hydraulic cylinder and hydraulic equipment including at least:
all the drawings and hydraulic diagrams.
Calculation notes
Nomenclatures
Test certificates
Notices


Example of design development of a double-acting hydraulic cylinder for offshore use
General drawing of the telescopic hydraulic cylinder:
Brief descriptive:

double-acting hydraulic cylinder

Pressure of use: 250 bars

Pulling force developed by the hydraulic cylinder: 40 tons

Outside diameter: 400 mm

Length of the folded hydraulic cylinder: 1 100 mm

Length of the unfolded hydraulic cylinder: 2 300 mm

Stroke: 1 200 mm

Number of stages: 3
3D drawing: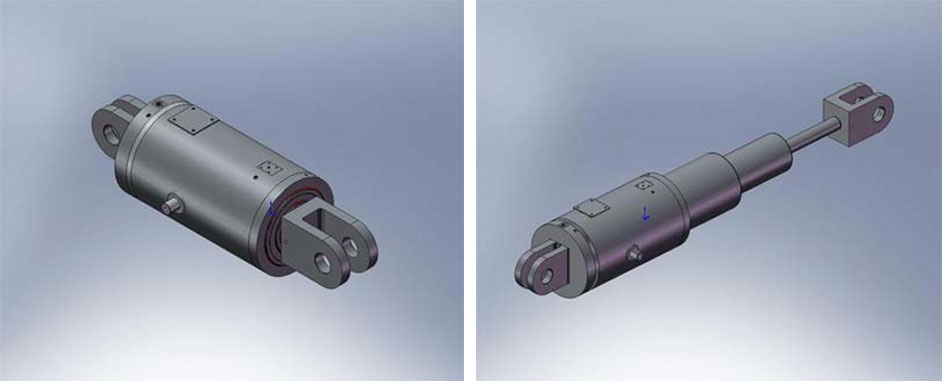 Manufacturing: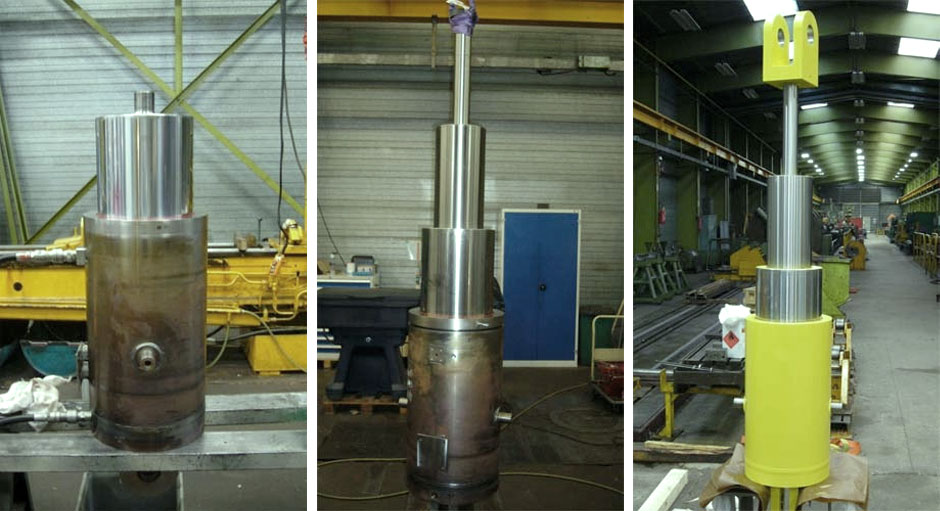 Result